Champagne Sunset
Three-Day, Two-Night Vacation
Climb aboard for two nights of the most spectacular sunsets imaginable. Sail south along Lake Champlain's shoreline into the Otter Creek. This 7-mile stretch of winding waterway affords an up close and personal immersion into Vermont's pristine wilderness. Witness unique flora, fauna and geologic formations.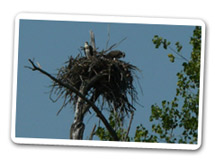 Arrive in Vergennes in time to stroll through Vermont's oldest city. Dinner is served aboard the ship while at dock at the historic Vergennes Falls.
Enjoy a hearty breakfast as we get underway for a full day of relaxed cruising. We sail south into the historic territory of Arnold's Bay, Fort Ticonderoga and Mount Independence. As we turn and head north, we pass Crown Point, New York and cruise to the charming Village of Essex. There will be time at your leisure to wander through this lakeside community and catch up on fishing stories at the marina, a popular spot with the locals. Enjoy dinner on board and let the soft waves lull you to sleep.
A farewell breakfast fortifies you for the cruise back to Burlington. You will arrive at dock at 10:15 am.
Your package includes:
» 2 Nights Accommodation
» 2 Breakfasts
» 2 Lunches
» 2 Dinners
» Free time in Vergennes
» Free time in Essex
Departs: 12:30 pm
Returns: 10:15 am
Package Rate:
538.00 per person double occupancy
915.00 per person single occupancy

Taxes and port charges will be added to the above rates as well at a 3% convenience fee for credit card purchases.
Note: Cruise itinerary is subject to change at the discretion of the Captain
Dates Available:
Click here to view our cruise schedule calendar

Thursday, July 5-Saturday, July 7
Tuesday, July 10-Thursday, July 12
Thursday, July 12-Saturday July 14
Tuesday, July 17-Thursday, July 19
Thursday, July 19-Saturday July 21
Tuesday, July 31-Thursday, August 2
Thursday, August 2-Saturday August 4
Tuesday, August 7-Thursday, August 9
Thursday, August 9-Saturday August 11
Tuesday, August 21-Thursday, August 23
Thursday, August 23-Saturday August 25
Tuesday, August 28-Thursday, August 30
Thursday, August 30-Saturday, September 1
Tuesday, September 4-Thursday, September 6
Thursday, September 6-Saturday, September 8
Tuesday, September 11-Thursday, September 13
Thursday, September 13-Saturday, September 15
Tuesday, September 18-Thursday, September 20
Thursday, September 20-Saturday, September 22
Tuesday, September 25-Thursday, September 27
Thursday, September 27-Saturday, September 29
Tuesday, October 2-Thursday, October 4
Thursday, October 4-Saturday, October 6
Tuesday, October 9-Thursday, October 11
Thursday, October 11-Saturday, October 13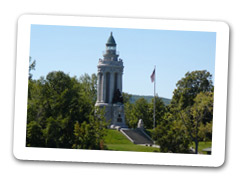 Champagne Sunset Chart
View
Moonlight Lady Cruise - Champagne Sunset
in a larger map