Social Gatherings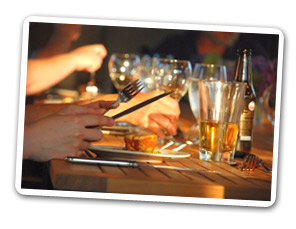 Family Reunions
Anniversaries
Birthdays
Weddings
Gay Marriages
Retirement Parties
Recognition Events
Barmitzvahs/Batmitzvahs
When was the last time you actually spoke to your Grandmother? When did you hear the laughter in your father's voice? When did you share giggles with an old classmate? The world of electronic messaging, convenient as it may be, has taken the sounds and feelings out of communicating. Step back in time and reacquaint yourself with the people that matter most.
Let us help you create memories of a lifetime. Shared time with loved ones is a treasure and should not be put off for fear of planning. Let us do all the work so you may relax and enjoy your family and friends.
A private charter on the Moonlight Lady gives you the luxury of cruising on your own ship in a setting surrounded by pristine beauty. We will create menus to satisfy and wow all members of your group. We'll even assist you with on board activities or events held at a port of call.
Call us today and discover the satisfaction and confidence that working with a staff of professionals will bring to your event. Then sit back, relax, and call your family and friends! 802-863-3350